Open an Account
We offer many customer account structures that are designed to meet the specific needs of individual traders and investors,
including Individual, Joint, IRA and UGMA/UTMA accounts.
New Account Opening Information
You are currently on the website of Interactive Brokers LLC, a US incorporated company. If you are a resident of Asia, except India, Hong Kong, Japan, Australia and Singapore, and continue with the account opening process, your account will be opened with Interactive Brokers LLC in the US.
Interactive Brokers LLC is a member of NYSE, FINRA, and SIPC and regulated by the US Securities and Exchange Commission and the US Commodity Futures Trading Commission.
By continuing to open an account, you agree to the above terms.
---
Individual, Joint, UGMA/UTMA and Retirement Accounts

Trust Accounts
---
Account Types: Traders or Investors
INDIVIDUAL: Account owned and used by a single person.
JOINT: Account owned and used by two people.
IRA: Individual Retirement Account. Click here for additional information.
UGMA/UTMA: Account for a Custodian of a minor who is a US resident.
Add up to five optional Power of Attorney users.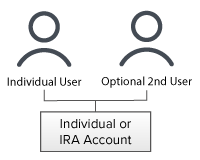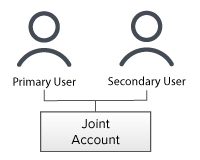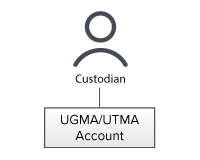 Account Information
The IBKR Pro plan serves the active trader with lowest cost access to more than 135 markets in 33 countries and a full suite of premier trading technology.
The IBKR Lite plan serves the occasional or infrequent trader with commission free US stock and ETF trading and a simplified trading via desktop and mobile platforms.
Click Here to Compare Pricing Plans.
Accounts are accepted from citizens or residents of all countries except citizens or residents of those countries or regions that are on the sanction list of the US Office of Foreign Asset Controls or similar lists, or other countries determined to be higher risk. Click here for a list of available countries.
Minimum Age Requirements:
Margin Account: 21 years of age
Cash Account: 18 years of age
IRA accounts are only available for individual US citizens living anywhere and US resident aliens.Click here for additional information.
Please note that monthly activity and other minimum fees may apply to an IBKR Pro account.
A UGMA/UTMA account is only available as a cash-only account and is intended for the Custodian of a minor who is a legal US resident and a US citizen.
For information on SIPC coverage on your account, visit www.sipc.org or call SIPC at 1 (202) 371-8300.